Arizona Financial Theatre | Phoenix, Arizona
Puerto Rico's rapping sensation has just announced his return to US stages for the "La Vida Es Una" tour. The multi-platinum selling phenom is making this trek even more special by hitting up bigger venues so his evergrowing fanbase can get to enjoy him live. The thrilltastic extravaganza will see him hit up 21 cities starting at the Rosemont Theatre, Chicago, IL, on October 8th and finishing off at the Kaseya Center in Miami, FL, on November 26th. His new album with the same name is the reason for the tour and you can expect him to bump things up a notch a one-of-kind performance that cannot be missed. Fans of the genre will have no choice but to attend the show so be sure to snag yer tickets right here and now before they sell out. Doing so is as simple as clicking the "GET TICKETS" button and following some easy prompts, so why wait? Do it now, do it fast!!!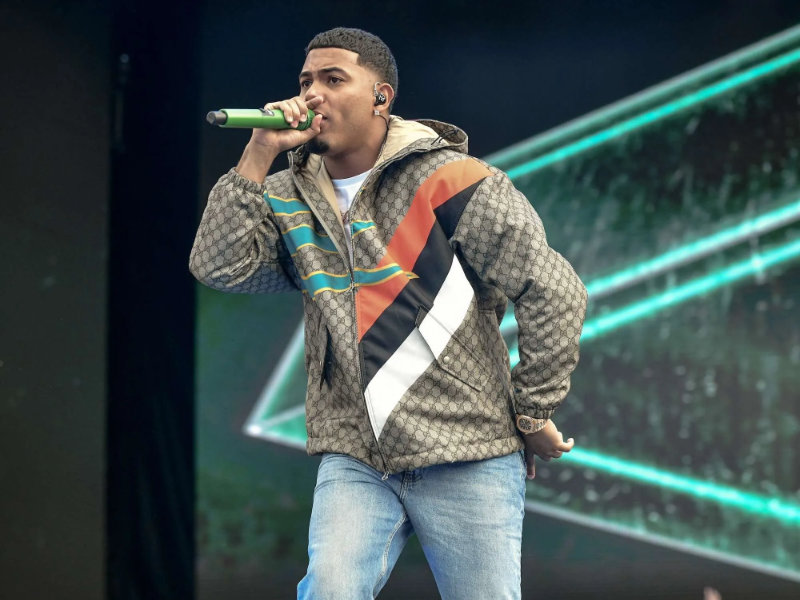 This part of Myke Towers tour will be coming to the Arizona Financial Theatre on Thursday, October 19, 2023 and fans already know this is very likely to be one of, if not the best part of the trek. That's why tickets are already scarce as you read this so you know exactly what to do next, right?
Known for putting on some of the most spectacular shows, his new album, "La Vida Es Una," the fourth in his already impressive discography, is his reintroduction to a new age of hitmaking. With latin music fast becoming a global trend, the album has become well received by fans all over the planet with the hit singles "Mi Droga" and the number 1 latin air play smash featuring Daddy Yankee called "Ulala."
Already making major moves like performing at the 2023 Latin American Music Awards, the Tonight Show Starring Jimmy Fallon as well Good Morning America, Tower's is setting the scene for what will truly become the genres most feature filled event.
In 2021, he became part of the top ten most streamed Latin artists on Spotify thanks to just under 3 billion streams. Plus, with a plethora of multi-platinum selling hits, like La-Playa," Diosa," and "Girl," there is no shortage of proof that this man doesn't know how to make good music. GRAMMY nominated, he released his first album in 2020 titled "Easy Money Baby" which peaked at number 55 on the US Billboard 200 album chart and took the number one spot on the US Latin Album Chart too. He followed it up with the highly praised, "Lyke Mike" with similar success, peaking at 36 and 3 on the same charts respectively.
The new album is also doing wonders on the charts and with that, his big deal of a discography and the new tour, this man is going to have concerts that will make history. You gotta get yourself to the show so be sure scoop up your tickets before it is too late. Act now and save all the heartache of missin' out.