Arizona Financial Theatre | Phoenix, Arizona
Puscifer comes to Arizona Federal Theatre on Saturday 11th June 2022, as part of the band's headlining 2022 tour. The tour runs from June to July, making notable stops at some of the most iconic destinations in the U.S. This is their first tour in six years, and their fans are ecstatic. Moodie Black will lend support to the alternative rock band throughout the tour. The tour supports their latest album release, Existential Reckoning, which came out in 2020. Fans have been pretty eager to hear it live for the first time, as it has been quite a hit since its release. Puscifer is one of the most demanded live outfits of 2022, and if you want to see them live, get your tickets right now before they are gone!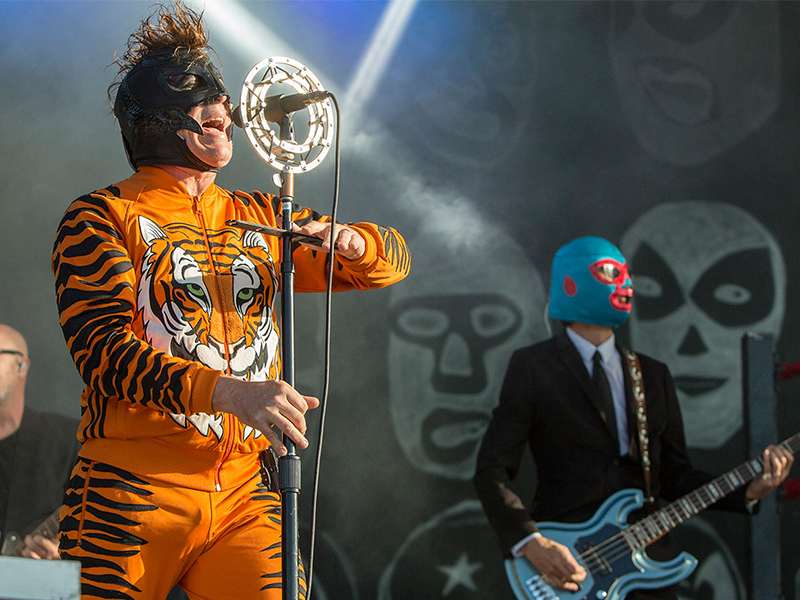 Puscifer brings a unique experience to the stage, where their acts do not feel like a concert but a well-scripted routine in which each character performs to the best of their abilities. However, their musical talent cannot be understated as well. The experimental rock band is one of the most well known bands of the genre. The band released its debut album, V for Vagina in 2007. The album reached the top spot on Billboard Independent Albums Chart, and announced Puscifer to the American rock music industry. It sold more than 12,111 copies within the first week!
Puscifer has a global fan following, with a massive fan base in the U.S. They have previously sold-out shows throughout the country, and since it is their first in six years, nothing less is expected from this one as well. This will be one of the most extensive tours of 2022 in rock music, and the band will also perform at this year's Bonnaroo music festival. With widespread recognition, incredible music and a great stage presence, Puscifer is one of the most sought-after rock music outfits right now. Ticket demand is on the rise and if you're thinking of catching them live in Arizona, you will need to buy yours ASAP!