Arizona Federal Theatre | Phoenix, AZ
Phoebe Bridgers will perform at Arizona Federal Theatre on Wednesday 13th April 2022 as part of her North American Reunion Tour. This performance on 13th April marks the beginning of the tour before she wraps up with a final appearance at Los Angeles' Ain't No Picnic Festival on 28th August. The artist is also set to play at music festivals including Coachella. Her second album, Punisher came out in 2020 and she started her Reunion tour last fall. As Bridgers continues to make strides in her musical career, fans are constantly pushing her for more live performances. She is a wonderful live act and you can see it for yourself by getting your tickets to Arizona Federal Theatre right now before they are sold out!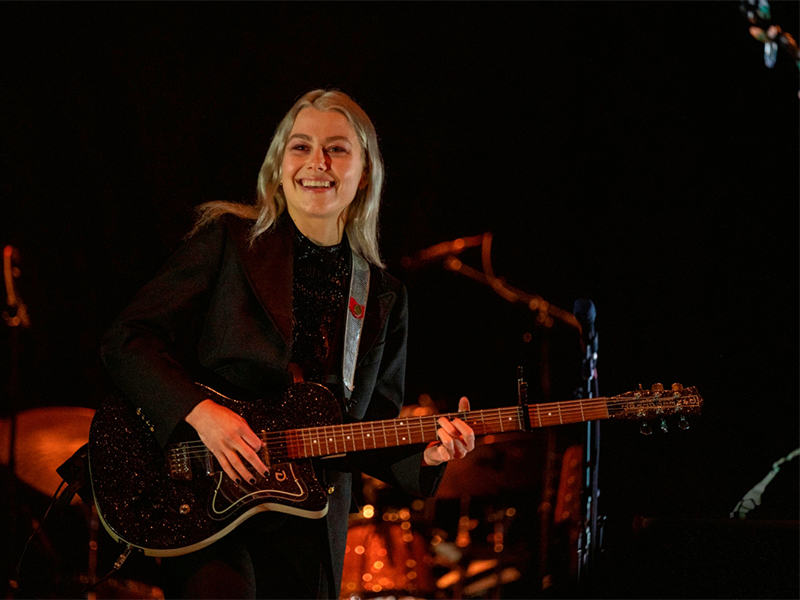 Bridgers' sophomore album, Punisher received critical acclaim after its release in 2020. She was encouraged by fans and music critics, and rightly so because it was a pretty special effort. Bridgers falls in the indie rock, emo-folk genre with a touch of indie pop and folk. The themes of her songs are usually dark, with major subjects being death, trauma, therapy, and strained relationships. The artist expressed how these are all the things that people go through but are unable to express themselves freely and so, her music is dedicated to all those individuals.
Phoebe Bridgers got the Women in Music Trailblazer Award from Billboard in 2022. She also announced her radio show, Saddest Factory Radio on Sirius XMU. The artist makes considerable off-stage effort to help people around her. She has pledged to donate $1 from every ticket to The Mariposa fund.
Bridgers is an excellent live act, with plenty of authenticity and a touch of brilliance. Her voice is deep and she plays the guitar masterfully, leaving the audience in awe of her. She is one of the most sought-after emerging artists in the country, with growing demand each day. Make sure you watch her live at Arizona Federal Theatre on 13th April for her first performance of the trek. Get your tickets fast before they are sold out!