Arizona Financial Theatre | Phoenix, Arizona
This new year, the Arizona Financial Theatre presents the Arizona Speaker Series. These events feature notable individuals at the top of their respective fields. On Tuesday 31st, January 2023, Arizona Speaker Series will feature the award-winning photographer Dr. Annie Leibovitz on stage! Even if you're not familiar with the photography industry, you'll probably know Dr. Leibovitz for her incredible work with several celebrities, including John Lennon and Yoko Ono, the late Queen Elizabeth II, and many more. She's truly a magnificent character, and it's a privilege to pick her mind. So you better grab your tickets now to witness Dr. Annie Leibovitz's talk at the Arizona Financial Theatre!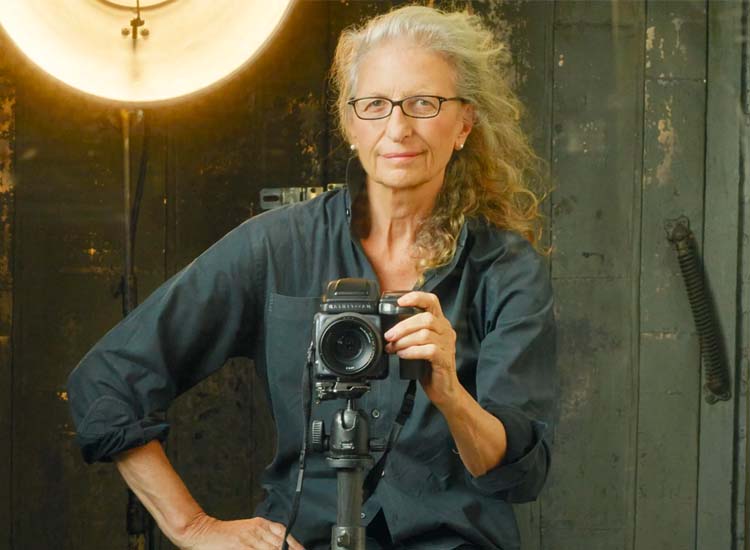 Dr. Annie Leibovitz is a highly-acclaimed celebrity photographer. She is renowned for her portraits of actors, heads of state, royalty, and musicians. Dr. Leibovitz's versatility has made her the world's most sought-after portrait photographer. During the '70s, she began taking exquisite portraits of musicians for Rolling Stone magazine. After being named chief photographer by then-publisher Jann Wenner, Dr. Leibovitz stayed with the magazine for a decade. Her intimate portraits of musicians and celebrities marked Rolling Stone's signature look. During the early '70s, Dr. Leibovitz also joined The Rolling Stones on tour and took photos of their live concert. She notably took a picture of Mick Jagger in the elevator, one of her favorites.
In 1980, Dr. Leibovitz shot the famous portrait of a naked John Lennon kissing his wife, Yoko Ono. She was the last person to take professional photos of Lennon before his untimely death. For the next two decades, Leibovitz developed a new photography style with bold and bright colors. Her work secured her a job as a photographer for famous magazines such as Vanity Fair and Vogue.
Leibovitz's famous works include her portrait of Lebron James, Lady Gaga, Rihanna, Mark Zuckerberg, Miley Cyrus, Reese Witherspoon, Serena Williams, and many more. Moreover, Leibovitz has received numerous accolades for her exemplary work. In 2009, she was given recognition by The Royal Photographic Society's Centenary Medal and Honorary Fellowship for her contribution to the art of photography. Meanwhile, the Library of Congress declared Leibovitz a "living legend." In 2016, she was inducted into the International Photography Hall of Fame and Museum. Lastly, Leibovitz is the first woman to have a featured gallery at Washington's National Portrait Gallery.
If you're keen on gaining insight from one of the most outstanding photographers of our time, then score your tickets now to see Annie Leibovitz at the Arizona Financial Theatre! Tickets are now available!