Arizona Financial Theatre | Phoenix, Arizona
EVENT POSTPONED (date TBA). Hold on to your tickets! They will be valid for the new date once announced.
Get you and your whole gang down to the Arizona Financial Theatre on Tuesday the 28th of March 2023 and get ready for the Dino Ranch gang to roar onto its stage for a live adventure! Tickets are on sale right now for Dino Ranch Live, so book yours today to have great seats and join John, Min and Miguel for a dino-tastic, fun-filled time. It will be an amazing real life Dino Ranch experience, where you can become a Rancheroo and join in on the fun of ranch and dinosaur life! So… what are you waiting for? Book now!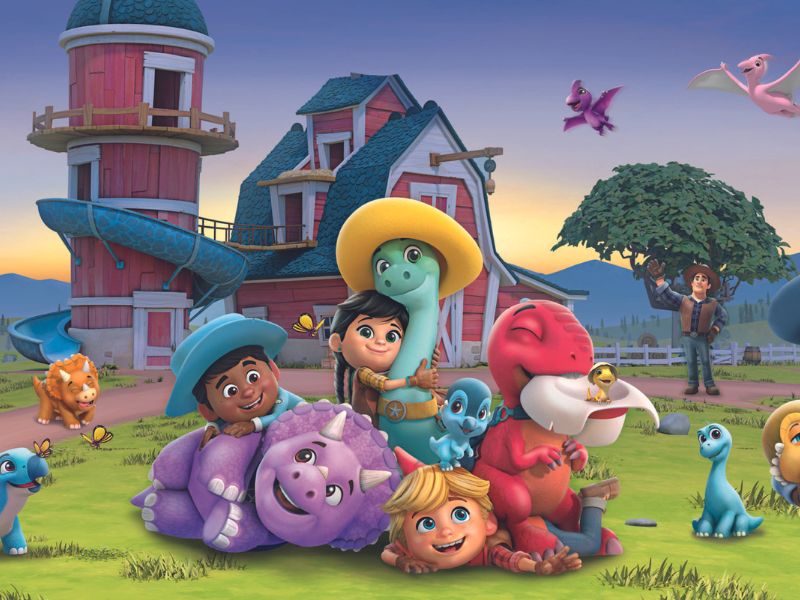 Dino Ranch has already become a firm favourite on tv and streaming services, the programme showing the adventures, lessons learnt and dino-riffic love of the Cassidy clan as they spend their days and nights caring for their home, Dino Ranch. Dino Ranch Live is produced by Fierylight and Terrapin Station Entertainment, and is the first production that will join dinosaurs and ranching on stage live, as well as giving you Rancheroo training. All fans (yes, that's you!) are being called to join them on a live adventure and become trainee Rancheroos as they experience ranch life, led by the warmth and kindness of Ma and Pa. Follow John, Min, Miguel and their trusted dinosaur pals, Blitz, Clover and Tango, as they travel through the Badlands to save a rare stolen egg. What mischief will the naughty Tin Horn Trio cause? How will it end in a roar-off with a huge, rogue T-Rex? Will you and they even find the egg?! Discover what happens for yourself, and along the way be a Rancheroo and learn the value of adventure and Dino Pals. The date is 03/28/2023 and the place to be is the Arizona Financial Theatre, so book now and avoid disappointment!