Arizona Financial Theatre | Phoenix, Arizona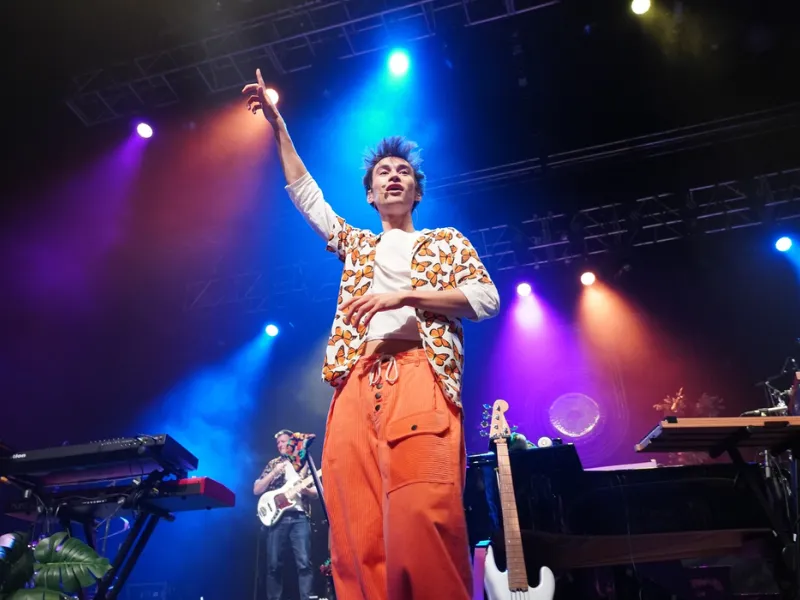 Soul Meets the Valley! Get your feels back as the Grammy-winning vocalist Jacob Collier brings down the funk in Arizona Financial Theatre in Phoenix, Arizona on Thursday, May 16th, 2024. Part of his 31-date Djesse World Tour, the English singer will take the Valley to a symphony with his biggest tour, with a touch of mix pop starring Kimbra as special guest to electrify the fans to the bones. Jacob Collier garnered fame with his songs "All I Need", "Time alone", and his Grammy-winning piece "He won't hold you" featuring Rapsody that bagged the Best Arrangement, Instruments and Vocals in Grammy Awards. Now with the release of his newest song "Little Blue" and featuring 37 songs, he will serenade the whole Arizona with his soulful and vibrant songs. Take your little blues with you and don't miss the jazzy night of fun! Secure the dates and grab your tickets now!
With the success of Djesse, his four-volume musical project, Jacob Collier will make sure that you will never gonna be alone in Djesse World Tour vol.4 as his cold-soulful music touches the desserts of Arizona on Thursday, May 16th 2024 in Arizona Financial Theatre with the award-winning Pop R&B artist Kimbra . The 31-date world tour will have a stop in Arizona to bring the jazz vibes to the Valley to bless the fans with his fascinating rhythm.
Best-known by his multi-instrumental talent and vocal talents with the combination of jazz, soul, funk, classical, and electronic music, he captivated the music ears of the fans of every generation earning him the gleam of success in the music industry. As the music talent is running in his blood, Jacob puts his blood, sweat, and tears in his music winning Grammy awards in each of his first four albums, crowning him the first British artist of all time to have that accolade.
Leading the music industry as an English singer, composer and producer known for his vibrant music, securing his name in the industry with his music knowledge and classical vibe with a modern tone that can touch every generation. Starting from 2011 and now reaching the pinnacle of the music industry, Jacob Collier is now ready to take the biggest tour of his career with his one-man band's melodies. Featuring 37 songs including his latest single "Little Blues ', Jacob Collier is ready to make you feel WELLLL with this tour starring different artists to revive that classical feel for every fan.
"I wanted company and I wanted to learn from others how to make music better. And so I had this obscenely ambitious idea, which is a quadruple album of every genre under the sun, where each collaborator was someone that I'd really love to learn from", Collier said on his inspiration on his four-volume project as the last album will commence its world tour.
Performing alongside Collier, Kimbra will make your heads float on the sky with her groovy-funky music. Featured on the 2013 Grammy award-winning song "Somebody that I Used to Know" by Gotye, Kimbra takes the heights of the industry with her mix-pop music. Jacob Collier and Kimbra previously worked on a single titled "In my bones" with Tank and the Bangas in 2020. This funky jam garnered million views on Youtube showing the chemistry and versatility of the two that will be witnessed in this tour.
Hosting the Djesse world tour, Arizona Financial Theatre will be the home of the 5,000 fans ready to be serenaded by the catchy and ecstatic music of Jacob Collier on Thursday May 16th, 2024. Punch the dates up and bring the band to secure your tickets as early as now!