Arizona Financial Theatre | Phoenix, Arizona
NIMESH PATEL has become to comedy what LeBron James is to basketball. His talents are outstanding, and with a talent for the unexpected, he always keeps his fans well entertained and on the edge of their seats. He has become well known for his ability to captivate audiences with his story-telling abilities and impeccable timing …soooo it should come as no surprise that he has built up a huge following of fans around the world. Plus, with his well over one million followers on four different social media platforms, you can expect tickets to his "FAST & LOOSE" tour to sell out instantly. The tour will see the genius traverse the nation across 37-cities, and this part of the trek will come to the Arizona Financial Theatre on Saturday, December 2, 2023. Reserving your spot right now is the best way to guarantee you can attend the show, and we've made the process super-duper simple. All you have to do is click on the "GET TICKETS" button above and follow some quick prompts to choose your seat.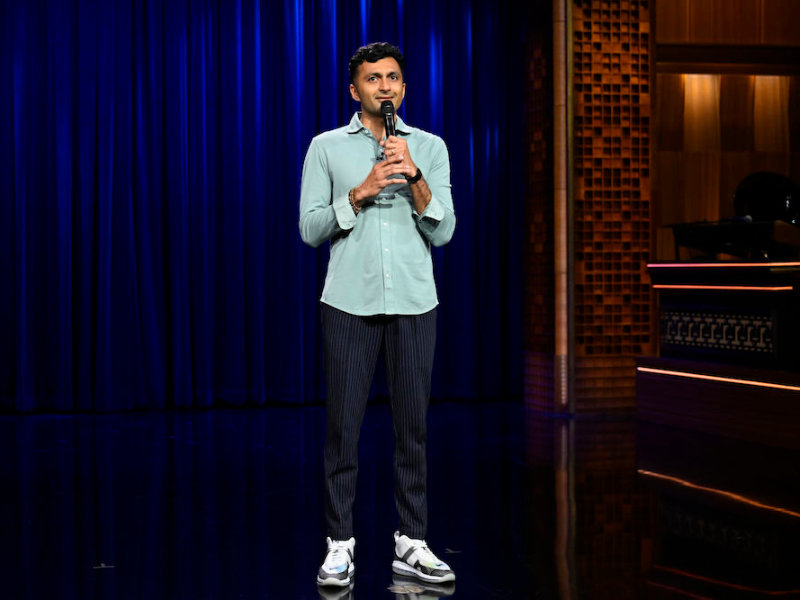 You've probably already come across the name Nimesh Patel, but just in case you haven't, here is a brief introduction about him. Patel, who is fast becoming a rock-star in the comedy game, has been thrilling audiences for over a decade now.
He was born to immigrant parents from India, who moved from the Gujarat province to the States all the way back in the 1970s. Born in 1986, Patel lived in Morris County, New Jersey, until he made the move to New York City to further his education and what would also be his career in comedy.
During his freshman year, he stumbled upon the Comedy Cellar, where he witnessed the brilliant Dave Chappelle performing live for an audience of just 30 people. He instantly fell in love with the art. Then, in 2008, he graduated with a major in finance, but as most already know, 2008 was one of the worst years for anyone working in the industry.
So with both of those two things combined, he decided to give comedy a go. He would work by day and perform standup by night at the Stress Factory. During those days, he used the opportunity to hone his craft, and it really paid off.
In 2015, Chris Rock noticed him as a standout during one of his shows in Greenpoint, Brooklyn. Impressed by what he saw, Rock put him on his writing team, who were hard at work preparing for the 88th Academy Awards ceremony to be held in 2016.
The excellent comedian took to writing comedy like a house on fire and was offered a slot as a writer on Saturday Night Live in 2017. So excellent was his work that, in 2018, he was nominated for an Emmy. He is also a stranger to the small screen, having made an appearance on "Late Night with Seth Meyers."
Patel is on the rise and shows no signs of slowing down and his ability to rock venues is truly remarkable. That is why you gotta get yourself to the show when it passes through. Get your tickets right here and now.