Arizona Financial Theatre | Phoenix, Arizona
Paw Patrol is on a roll because the stage adaptation, Paw Patrol Live, is hitting the road again! This 2023 Paw Patrol Live features an all-new story titled Heroes Unite! Enjoy a thrilling adventure as the tour drops by the Arizona Financial Theatre on Friday, 24th February 2023! Get the chance to see and meet your favorite heroic pups as they save Adventure Bay from turmoils! Designed to entertain all ages, Paw Patrol Live: Heroes Unite will get you clapping and singing along to the tunes as the pups set out on their exciting missions! Hurry and grab your tickets now to see Paw Patrol Live!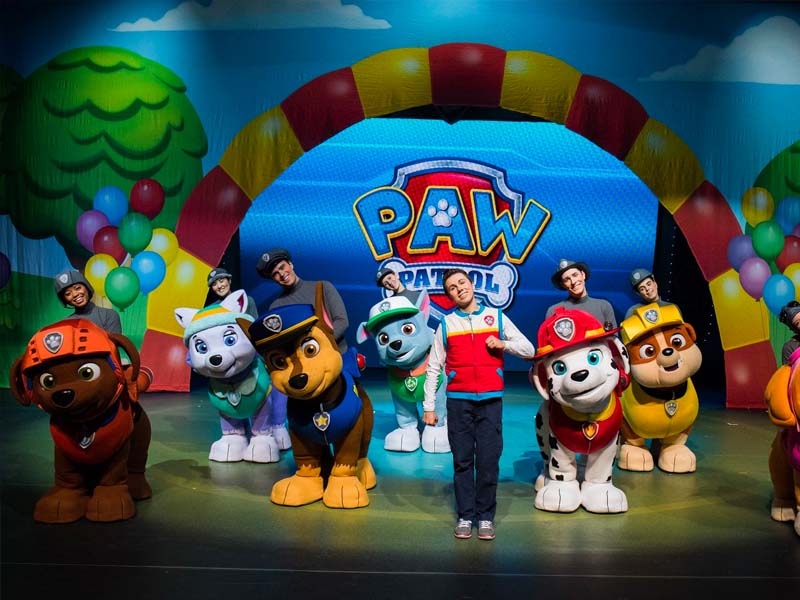 Oh no! The mischievous Mayor Humdinger is up to no good! The ambitious mayor has kidnapped Robo Dog in hopes of cloning him. But the cloning machine went out of control! There are hundreds of uncontrollable Robo Dogs, and the city is in chaos! It is now time to yelp for help! The Paw Patrol is here to save the day, and Ryder and his team are prepared to save the day!
The Paw Patrol team is composed of heroic rescue pups who worked tirelessly to keep Adventure Bay and its neighboring metropolis, Adventure City, safe. Ryder, the leader, takes care of the assignments and appoints missions for specific pups. Chase, a police dog, is in charge of search and rescue. He's always the first one deployed to scan the situation and help those in need. The other pups will be deployed to help if the going gets ruff. With her trusty helicopter, Skye can rescue folks and animals even at the highest altitudes. Rubble can clear the way from any large boulders, debris, or anything that may block the pups' way. If the situation becomes hot, Marshall, the fire dog, will help put out the fire. Apart from our main pups, Zuma, Rocky, and Everest are there to help in particular situations!
Paw Patrol is an animated series developed by Keith Chapman and produced by Spin Entertainment for preschool and kindergarten-age children. The series premiered in 2013 and can be viewed through Nickelodeon and various streaming platforms. Since 2013, Paw Patrol has expanded into video games, merchandise, toys, films, and stage adaptations.
Tickets to see Paw Patrol Live at the Arizona Financial Theatre are now available!