Arizona Financial Theatre | Phoenix, Arizona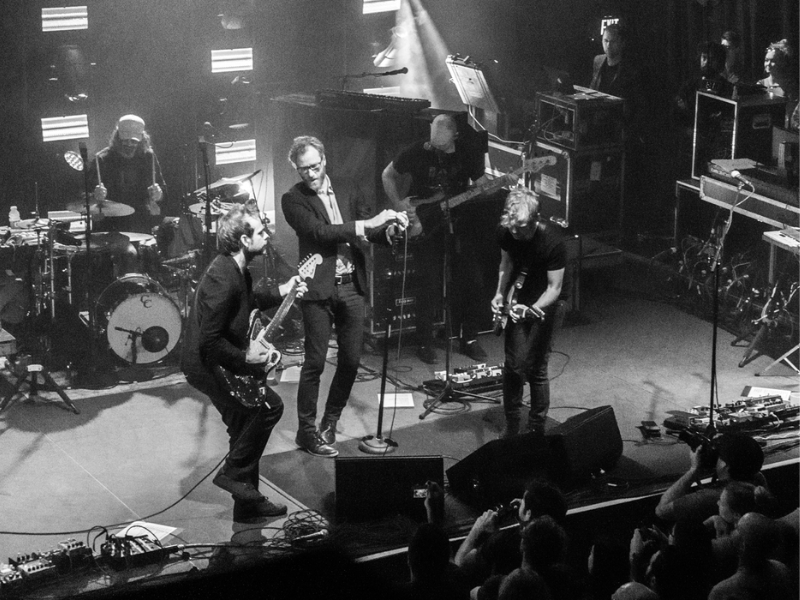 The guys behind "Mr. November" are coming to Phoenix this November 13th! Later this fall, The National is set to play at the Arizona Financial Theatre for a Monday night of indie rock hits. Earlier this year, the band released two of their latest singles, "Space Invader" and "Alphabet City," as a teaser for their brand new 12-song album Laugh Track. On top of this announcement, the American rock group confirmed additional dates for their U.S. Tour to be followed by a series of Australian shows. For those who are not aware, this Brooklyn-based five-piece has been nominated for two Grammy awards and a Brit Award for International Breakthrough Act! Everyone is welcome at the Arizona Financial Theatre, as it has long been a reliable place for those looking to witness the best live concert shows that visit the area of downtown Phoenix. The more you wait, the more you lose your chances of seeing The National live! So, reserve your tickets now!
Grammy-nominated indie band The National will arrive at the Arizona Financial Theatre on Monday, November 13th later this fall!
"Flair aside, the National is, at its core, a group filled with wonderful songwriters. Although onstage banter touched on their unconventional time signatures, they know their hooks, and playing fast and loose live doesn't distract from the indelible melodies and others which encourage the faithful to share intimate music with their closest friends," The Variety shares.
The American indie rock band includes members Matt Berninger on lead vocals, Aaron Dessner on lead guitar, and brothers Scott Devendorf (bass) and Bryan Devendorf (drums). Formed in Cincinnati, Ohio, they originally emerged as garage punk band "Nancy."
Earlier in September, The National released their 12-track album Laugh Track featuring guest appearances from Phoebe Bridgers, Rosanne Cash and more. In response to inquiries about their collaboration with icon Bon Iver, guitarist Dessner explains that it felt like the story had already been told. "It was its own thing, but it also felt related to what we were doing. That was part of the logic for making another record — let's give 'Weird Goodbyes' its own home."
Here is a quick glance of their latest record so you can check out the tracks that will be played at the event:
LAUGH TRACK BY THE NATIONAL
Alphabet City
Deep End (Paul's in Pieces)
Weird Goodbyes (feat. Bon Iver)
Turn off the House
Dreaming
Laugh Track (feat. Phoebe Bridgers)
Space Invader
Hornets
Coat on a Hook
Tour Manager
Crumble (feat. Rosanne Cash)
Smoke Detector
Single-day, weekend, and VIP passes are also available for sale. The VIP package will provide fans access to a private viewing and refreshment area as well as a fanzine created by longtime National collaborator Graham MacIndoe. In addition, members of Cherry Tree will also be granted early access to the venue and the fanzine.
Stop whatever you're doing now and consider stopping by the majestic Arizona Financial Theatre this fall! Locals are praising it as the perfect spot in Phoenix to watch live concert shows at their fullest, and this event is no exception! Purchase your tickets as soon as possible!